Bioenergetic pathways known as meridians, allow energetic signals to flow continuously through and around the body. It is through these bioenergetic meridians that the brain and nervous system receive information about the state and functioning of the body as a whole.
BIE is a simple, natural and non-invasive modality (safe for all ages) that helps enable one's body to maintain balance (homeostasis) without the use of needles or drugs. A patented instrument called the GSR 120 is used to introduce substance frequencies(foods, pollens, dander, environmental toxins etc.) directly onto various points on one's body to help create homeostasis. Once a frequency is recognized, one's body can then differentiate whether it's good or bad, harmful or non-harmful, and deal with it accordingly, allowing for healing and consequently alleviating its own suffering.
For more information on BIE, please visit www.bieclinics.com
Why Choose A Registered BIE Practitioner? (R.BIE)
---
BIE is a simple, natural and non-invasive modality (safe for all ages) that helps enable one's body to maintain balance (homeostasis) without the use of needles or drugs.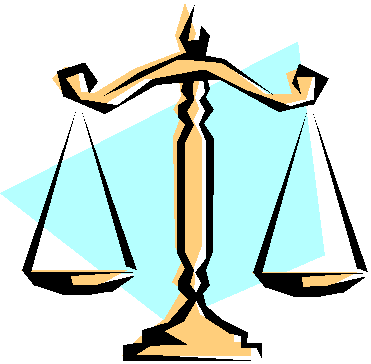 When the body begins to balance itself, minor symptoms such as the odd headache, sinus congestion, tired or lethargic feelings, aches and pains or possibly even nausea are signs of the body cleansing.
---
On average it requires 3 sessions to maintain bodily homeostasis. In some cases, homeostasis can be achieved after the first visit. This depends on stress level, bodily toxin level, and strength of the immunes system.
*** Due to regulations in Ontario, Naturopathic Doctors are not allowed to post testimonials.
After only a few visits with Danielle, Liam's symptoms disappeared.
He is able to eat dairy on a daily basis and he has never again experienced any kind of discomfort.
I would highly recommend Danielle
- Venesa, Woodstock ON
After a couple BIE sessions, which helped my body come back into balance, I am now able to eat all of the things I enjoy.
I no longer have any pain or bloating. Danielle has impacted the rest of my life.
- Ryan, Ingersoll ON
Before I went to Danielle, I was always feeling sick to my stomach, not able to eat much and felt very down all the time.
Ever since seeing Danielle I have been able to eat all sorts of things without any side effects.
My body is balanced!
- Hailey Giles, Woodstock ON
I am doing very well after the BIE session for my diet coke/aspartame cravings.
Before, when I would try to stop drinking it, I would experience terrible headaches.
I am not having any headaches like I used to and I am not craving it at all.
I do not even think about it. I feel a lot better now that I am not dependent on diet coke.
Thank-You, Thank-You, Thank-You!
- Carolyn Siegner, Stratford ON
I am a 14 year old girl who suffered from severe bowel spasms and for the last 3-4 years have only gotten 5-6 hours of sleep each night waking up for hours in the middle of the night.
Since Danielle discovered my dairy sensitivity, I have not had one bowel spasm since!
Also, with using the BIE technique, I am now sleeping the entire night every night!
Thanks to Danielle my glorious sleep has been returned to me.
- Woodstock ON
Thank you so much for your excellent, professional care and I will certainly recommend you to anyone I know who struggles with allergies.
- Woodstock ON
As an overweight middle age woman with several health issues and years of stress I was feeling tired, run down and had little motivation.
After Danielle took the time to investigate she placed me on a 30 day yeast cleanse.
I am now 4 days from completing that cleanse, am down 22 pounds and have not felt this good in years!
I have energy and enthusiasm and most of my health issues have disappeared! If I can accomplish this in 26 days I look forward to the end result!
- Woodstock ON
I am so pleased with the BIE results. I am now able to eat so many foods I've had to omit out of my diet for years.
I'm now able to eat dairy, eggs, corn and wheat without the dreaded consequences. I would recommend BIE to anyone.
- Nancy H. Ingersoll ON
I am now able to eat, drink and take health food supplements with ease! Thanks Danielle.
- Katelyn Gehring
I can now eat apples with no discomfort. Its great!
- Ryan Korevaar, Norwich ON
We had been at a cottage for the last 2 weeks, we were cleaning out the fridge and someone had left a diet coke in it.
I had no desire to drink it but I did, I took 2 sips – hated the taste so I poured it down the drain.
Never in my life did I ever think I would throw out a diet coke. So it is still going great just after one session.
- Diane Stein, Tavistock ON
BIE practitioners are not medical doctors and do not use medical diagnostic or treatment procedures. If you have any health problem, health condition, or disease, you are now being advised not to postpone or delay getting competent medical advice from a licensed doctor of medicine. The services performed by BIE practitioners are at all times restricted to consultation on the subject of nutritional matters and the BIE modality and does not involve the use of scratch tests, needles or blood tests to verify the client's diseases, medical conditions, sensitivities, allergies or intolerances to foods or environmental substances.
All services provided are done for experimental or educational purposes only and does not involve the diagnosing, curing, prognosticating, treatment or prescribing of remedies for the treatment of disease or any act, which will constitute the practice of medicine in this country in which a license is required.
BIE Practitioners do no support any claims to treat, diagnose, prognosticate or cure or eliminate allergies or any other health conditions. The BIE modality and the GSR-120 does not (and is not intended to) support or provide any claims, or be used to diagnose, treat, or cure any life threatening or non-life threatening allergies, medical condition or disease.
The GSR-120 unit is used to direct energy directly onto various acupuncture points on the body to help create homeostasis and is not able to be used on those with pacemakers or pregnant women.
All suggestions (if any) regarding herbs or nutritional matters are based on historical and traditional use. All suggestions regarding specific foods or nutritional supplements are part of an overall program to help the body normalize itself, to build and maintain wellness, and to support total well-being. Suggestions are intended as a complement to any therapy or medication which the client may be currently following or taking, and not as a substitute for it.
Results and any benefits of the services may vary, and program compliance is required for optimal result outcomes.
The decision to follow any suggestions or advice made is done so solely at the client's own discretion.